Highlights
The Icemakers Mistress
The Icemakers Mistress was created for the purpose of improving the ice playing surface by reducing temperature fluctuations at the ice surface, while reducing your operating costs.

This control system is currently installed in more than 25% of Ontario Curling Clubs. With recent expansion into the U.S.A and overseas markets, The Icemakers Mistress has made a name for itself as the premiere Ice Control System on the market.

The Icemakers Mistress control system can be viewed and operated over your local network, or over the internet on your mobile device.
Toll-free: (877)466-9863
Phone: (905)646-3892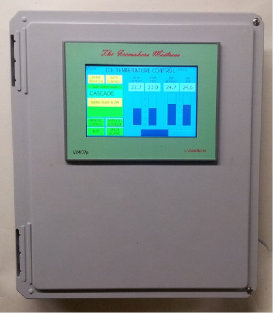 We have continued to refine and enhance the Icemakers Mistress and provide a product that is:

easy to install

easy to setup and tune

easy to operate

results that players will truly notice and appreciate

AND will save on your utility bills
ENHANCED CAPABILITIES:

UP T0 8 ICE TEMPERATURE SENSORS

MULTIPLE AIR TEMPERATURE MEASUREMENTS
AND INDEPENDENT HEATER CONTROLS

MULTIPLE RELATIVE HUMIDITY SENSORS
AND CONTROL

USER FRIENDLY
REAL TIME DEW POINT CALCULATION CAN BE
USED IN PLACE OF RH TO CONTROL DEHUMIDIFIER

BRINE SURGE TANK LEVEL MEASUREMENT
AND ALARM

NEW EASY TO USE PROGRAMMABLE CONTROL OF
ALL CONTROL PARAMETERS
VARAXIS Ltd. is currently experiencing unprecedented growth as more companies become aware of the importance and value of automation and environmental control, while reducing their energy usage.